Which Are The Best Institutes For Mobile Repairing Course In Mumbai?
If you want to join a course, you should search for the best institute which conducts that training. The same rule applies for mobile repairing course. If you want to learn all mobile repairing techniques properly and become a good mobile repairing technician, you will have to select the best mobile repairing course in Mumbai, Thane, Navi Mumbai or your local city in India
People who want to join mobile repairing course should read this entire article till the end and then decide on their choice for joining the best mobile repairing course in Mumbai. Learning all mobile repairing skills properly and professionally is the first step if you are choosing this field to make your career.

Mobile Repairing Course Is A Very Good Career Option…

There is a very good future career scope for mobile repairing technicians because lakhs of mobile phones are sold every year and whenever they become faulty, they need well trained technicians to repair them. Every person has 1 or 2 smartphones with him or her. There is a very good demand for well-trained and professional mobile repairing technicians both in India and foreign countries. There is a lot of profit in repairs of cracked screens, OCA and EMMC repair.
If you are planning to join mobile repairing course, keep in mind that you can learn it very easily because mobile repairing is not at all difficult. You do not even need to be 10th pass or 12th pass to join mobile repairing course.
There are many mobile repairing jobs in service centers and telecom companies in India and abroad. The mobile handset manufacturing companies like Samsung, Apple, Vivo, Oppo, Mi, OnePlus, Realme and Huawei also need lots of technicians to get the repair jobs completed in time in their service centers all over Mumbai, Maharashtra and other states of India. Also with 'Make In India' push of the Government of India, various manufacturers have opened their phone manufacturing units in India. Hence there are plenty of job opportunities for mobile repairing technicians.
A career in mobile repairing is a very good option for students who do not want to make a career through higher studies. They can start earning a very good income after just a few months of training.
Students can also start mobile repairing shops or service centres in Mumbai or in their native towns and villages after completing the short-term mobile repairing course. Mobile repairing is a very profitable and easy business. You need very less investment to open a mobile repairing shop or store.
Mobile shop owners can easily earn anywhere between Rs 25,000 to Rs 2 lakh per month depending on the location and size of the business. Many other lucky mobile shop owners even earn much more than this. There is a lot of profit in repairing all types of problems of Android smartphones, iPhones and tablets.
Mobile repairing course is very easy and interesting to learn. You do not need any qualification or any technical experience to learn mobile repairing.
Hindi me padhe – Mumbai me best mobile repairing institutes kaunsi hai?
How To Select The Best Mobile Repairing Institute?
There are many mobile repairing institutes all over Mumbai, Navi Mumbai, Thane, Kalyan and other parts of India, but the most important things to check are 'quality of trainers', 'quality of training' and the 'depth of syllabus' that are very important to know for selecting the top and the best mobile repairing institute. They should also teach replacing cracked screens, doing OCA work, removing shorting, checking components and unlocking.
A certificate is useless if you have not learned all the skills properly. The most important thing is that you should learn all the skills and be able to repair all mobile phones and tablets professionally after completing your course.
After completing the mobile repairing course, a student will be a fresher in the beginning. It will take a few months to gain experience and become an experienced technician. It also depends on the ability, hard work and sincerity of the student.
6 points to check for selecting the best mobile repairing institute
1. Practical Training: Does the institute provide good practical training? There are many mobile institutes in Mumbai, Thane and Navi Mumbai that teach only theory without practicals. Many institutes teach very less practically.  Adequate practical training is very important.
2. Detailed and Deep Syllabus: The syllabus of the mobile course should include all important techniques that are necessary to be a good technician. Many technical institutes have a very short or basic syllabus that is not sufficient to become an expert technician.
Many institutes teach only hardware repairing and do not teach software repairing or teach only 1 to 2 types of softwares.
3. Quality of Trainers: There are many institutes whose trainers do not know how to repair phones, they know only to teach theory topics. If you give the trainers a faulty smartphone or iPhone to repair, they will not be able to repair it as they do not know how to repair it! So it is important that the instructors should also know how to repair mobiles practically for both hardware and software problems.
The trainers should teach all techniques properly. They should also clear all the doubts of students.
4. Personal Attention: Every student should get good personal attention to learn properly. The batches should be of small size of 5 to 10 students only.
5. Certificate: There are many institutes that are not registered and not authorized to conduct mobile repairing course. The certification you get at the end of the course should be valid for applying for jobs or to open your mobile repairing shop.
6. Technical Support: After completing the courses, students may have doubts and will need technical support and guidance in the starting phases of their career. Future technical support to solve students' doubts is a plus point and is very useful in technical field.
Which are the best mobile repairing course in Mumbai, Thane & Navi Mumbai?
1. Prizm Institute
Prizm Institute conducts mobile repairing course in the most professional and systematic way. According to us, it is one of the best institute to learn mobile repairing. The syllabus at Prizm Institute is very deep in both hardware and software. They start from basics and then go up to troubleshooting of faults in a proper step by step manner.
They give more practical training than most of the other institutes in Mumbai. Prizm Institute also gives technical support to its students after the course.
Fees: Rs 10,000/-
Rating:

(4.8 / 5)
2. Mnemonics Institute
Mnemonics Institute has branches in Thane, Vashi and Andheri in the western suburbs. This training institute also conducts many other technical courses. It has a very good lab which is fully equipped with all the latest tools.
Although the quality of training at Mnemonics is very good, the fees charged for various courses here are a little higher. Still if the training is good enough, fees is not an issue. Mnemonics Institute has very good trainers that teach mobile repairing to students practically. After the training, they also help their students with good technical assistance.
Fees: Rs 20,000/-
Rating:

(4.7 / 5)
3. JMD Institute of Mobile Repairing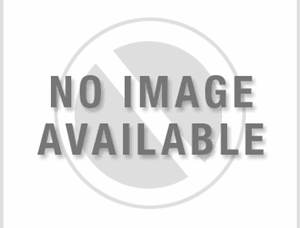 JMD Institute is also a very good institute for trainees who want to learn mobile repairing professionally. Along with good practical oriented training, they also provide life time backup support like other good technical institutes.
Located at Ulhasnagar, Thane, JMD Institute has experienced teachers to provide training in both hardware and software repair in a professional way. The fees charged for the mobile repairing course is also reasonable. They also have flexible batch timing options. JMD Institute teaches both mobile hardware and software repairing  course in detail and is a good option for students in Kalyan area.
Fees: Rs 10,000/-
Rating:

(4.5 / 5)
4. New Mobile Point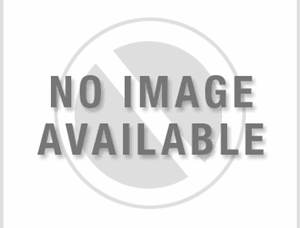 New Mobile Point is located in Fort area near CSMT station in south Mumbai. This training center teaches a small group of students who are trained in small batches with personal attention. Their training is more hands on and practical oriented. All students are given certificates after the course.
Fees: Rs 8,000/-
Rating:
(4.4 / 5)
5. Reepair Institute

Reepair Institute of Advance Technologies conducts good training for repairing of mobile phones. It also conducts chip-level laptop and computer repairing courses and is among the top 10 technical institutes for electronics repairing courses in Mumbai. They have a team of qualified trainers who conduct the training in a very simplified manner. Their lab is also good enough to conduct efficient practical training. This institute is located in Nahur, Mumbai.
Fees: Rs 10,000/-
Rating:
(4.2 / 5)
Read How to start a mobile phone repair business
After completing mobile repairing course, if students want to start their own mobile repair shop, they should choose a good location for opening the shop. Some of the best places for mobile repairing business in western suburbs are Mumbai Central, Bandra, Mahim, Santacruz, Kalina, Vakola, Andheri, Jogeshwari, Kandivali, Goregaon, Malad, Borivali, Mira Road, Vasai, Nallasopara and Virar.
In central suburbs, we should prefer places like Byculla, Dadar, Parel, Sion Kurla, Ghatkopar, Vidyavihar, Vikhroli, Bhandup and Mulund. In Harbour Line, Chembur, Govandi, Mankhurd, Vashi, Nerul, Kharghar, Belapur and Panvel are good locations. In Thane district, places like Mumbra, Dombivli, Kalyan, Bhiwandi, Ambernath, Badlapur, Titwala, Uran, Karjat, Kasara and  Khopoli have good scope for mobile repairing business. These places have a very good scope for starting your own mobile repairing shops.
Is Teaching In Government Mobile Repairing Courses Good?
Government sponsored mobile repairing courses in India under schemes like Pradhan Mantri Kaushal Vikas Yojana (PMKVY), Skill India, National Skill Development Corporation (NSDC) and STAR scheme are very basic and not deep enough to make good technicians. These courses are mostly theory-based and do not provide deep practical training. The quality of teaching varies and totally depends on the training partners.
There are many other top technical institutes that are famous for conducting technical courses. Kohinoor Technical Institute (KTI), Abhinav Technical Institute, Government Polytechnic, Saboo Siddik Polytechnic and some ITIs also conduct mobile phone repair training. But the problem with some of these institutions is that their training is mainly theory based.
In many institutes, the teaching quality is very poor and the syllabus is very outdated. In the age of iPhone and smartphones, some institutes are still teaching repairing of old outdated keypad phones!
There are many mobile repairing institutes in Mumbai that conduct very low quality training. So its important to learn mobile repairing at a good institute.

What is the status of Free Mobile Repairing Courses in Mumbai?
The free mobile repairing courses conducted in Mumbai and other parts of India are very short and basic and teach only hardware repairing, they do not teach software repairing of smartphones. They also are mostly theory based and do not provide practical training.
Some of the government funded institutions may be providing good technical education in other electronics and technical certificate and diploma courses, but for mobile servicing course, they cannot be recommended.
If you are planning to make a career in mobile repairing, then free mobile repairing courses are not recommended as they will teach you only theory.
The advantages of learning mobile repairing course in a good institute are:
1. You will learn mobile repairing properly and professionally.
2. You will learn proper troubleshooting methods.
3. You will learn both hardware and software repairing.
4. You will become a properly certified technician.
5. You will get technical support whenever you have doubts.
Which is the best mobile repairing institute in Mumbai?
According to us, Prizm Institute is the best mobile repairing institute in Mumbai as its training is very good in both mobile hardware and software. It is the best institute to learn mobile repairing practically and professionally.
Read What is the future scope in mobile repairing
Read Free mobile phone repair guides and tutorials
If you know about any other good mobile repairing institute in Mumbai, Thane, Navi Mumbai and other nearby places, please let us know in the comments section below.