Free Cell Phone Repair Tutorials
You can easily learn cell phone repair for free with our free guides and tutorials. Here we are providing free training for people interested in learning the skills required to repair all types of mobile phones and tablets because tablets are also almost the same, nothing different! Also you have to keep in mind that the repair procedure for all phones is almost same. All the following guides start from basics of repairs and also cover advanced troubleshooting methods.
In the age of internet, you can learn anything like a do-it-yourselfer by getting access to proper manuals, tips, guides or tutorials. You will also need lots of practice and have to do trial and error until you learn a particular skill perfectly.
Other than our guides which are for both beginners and experts, you can get loads of information on many other tutorial websites. I have come across many people who have learned cell phone repair only through YouTube! YouTube is the best resource to get free information of various mobile phone repair procedures and techniques.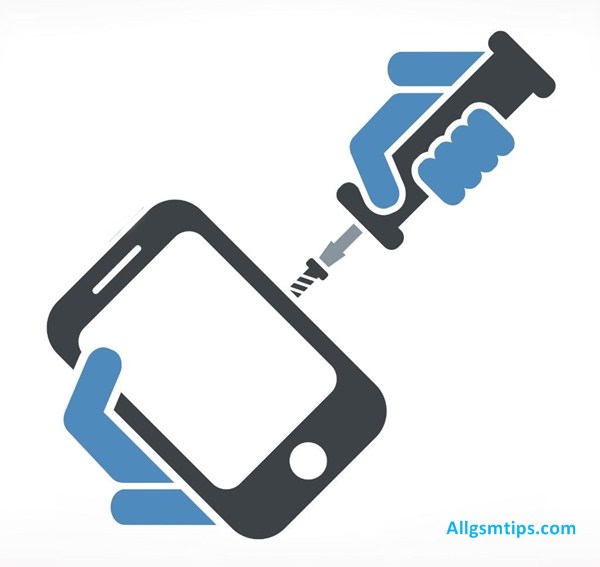 Free Cell Phone Repair Lessons
The topics covered are how to use various tools, how to check various parts and components inside a mobile phone the components, the printed circuit board (motherboard) description and all the stuff you need to learn. We are also providing here tips to start and successfully run your own cell phone repair business.
How To Use A Multimeter In Mobile Phone Repairs
How To Make Jumpers in Mobile Phones Repairs
How To Test Or Check LCD Of A Cell Phone
How To Check Battery Of A Cell Phone With Multimeter
How To Check A Ringer (Loud Speaker) In Cell Phones
How To Check A Mic In Cell Phones
How To Check A Speaker In Cell Phones
How To Check A Ringer (Loud Speaker) In Cell Phones
How To Check Tracks On A PCB For Mobile Phone Repairs
How To Use A Rework Station In Mobile Phone Repairing
How To Repair A Water Damaged Smartphone
How To Run A Cell Phone Repair Business – Easy Guide
Default Security Codes Of All Cell Phones
How To Format A Cell Phone To Remove Virus
How To Use Ultrasonic Cleaner Machine In Cell Phone Repairs
How to Start A Cell Phone Repair Shop
How To Check Shorting In Mobile Phones
How To Remove Shorting In Mobile Phones
List Of All Faults In Cell Phones
How To Repair Your Cell Phone Yourself (DIY) – Easy Guide
Other than the above mentioned topics, there are many other websites where you can get the information you need to learn cell phone repair.
The other top sites for free cell phone repair guides and tutorials are
iFixit: iFixit is among the top websites in the world for do-it-yourselfers. They have many guides for repairs of mobile phones, laptops, computers, iPhones, iPads and various other gadgets.
GSM Forum: GSM forum is the world's biggest and oldest forum of mobile phone technicians. Here all the oldies as well as newbies share the information for various techniques used to fix various models of phones and tablets. They have many different categories for different purposes. You should make it a habit to visit this site daily to increase you knowledge. Visiting it frequently helps you to keep yourself updated with the latest technology and developments.
Another valueable theory resource: cellphonerepairtutorials.blogspot.com is a very good place to get all the basic knowledge of electronics. This website has a comprehensive list of many guides for beginners. Right from explanation of various parts and components to understanding the functioning of mobile communication, there are lots of topics which are useful as well as informative and is a must read for all the newbies.
Read The 5 Best Mobile Repairing Institutes In Mumbai
In addition to the above mentioned websites, there are various blogs, forums, Youtube channels, Whatsapp groups and Facebook groups which provide plenty of useful tips to newbie mobile repairing technicians. And all new technicians should have a passion of Googling and surfing Youtube for a few years daily to learn all those techniques and tricks which are essential to be learned by every mobile phone repair technician. Every technician must also follow mobile phone repair blogs to keep themselves updated.
Note: All the above tips and tutorials are solely for information purpose. We do not guarantee the accuracy of any tip or technique.
We have spent a lot of time writing these articles. So please share it on facebook and twitter to make it a success.
Please keep visiting this page for getting more tips and updates.
Please let us know if we can add any more important tutorials in this article.