Know The Best Institutes For Mobile Repairing Course In Mumbai And Around
The best place to learn any skill is a place where you can learn everything related to it in a proper and systematic way. The same thing is for mobile repairing course. To learn all the required concepts and gain the practical know-how of a trained mobile repairing professional, you will have to study at one of the best training institutes conducting this course.
Many students and professional people want to make a career in mobile phone repairing. They search for the best training centers in Mumbai, Navi Mumbai and Thane to learn mobile repairing. This post is a must read for these people who want to select the best institute. They should read the entire post and then decide on their choice for the best mobile repairing institute. Joining the best technical institute is a very important step to acquire all the repair skills professionally.
Mobile Repairing Course Is A Very Good Career Option…

Since millions of handsets are sold every year, they naturally need lots of technicians to fix them whenever they become faulty. There is a lot of profit in replacing cracked screens and broken charging ports. There are mobile repairing jobs in service centers and telecom companies all over India and abroad. The handset manufacturers like Samsung, Apple, Sony, HTC, LG, Xiaomi, Huawei, etc are well short of technicians to get the repair jobs completed in time in their service centers all over Mumbai, Maharashtra and India.
A career in mobile repairing is a very good option for students who do not want to make a career through higher studies. They can start earning a very good income after just a few months of training.
Students can also start their own mobile repairing shops in Mumbai or their native towns and villages after completing the mobile repairing course. It is a very profitable business and anyone with little capital can also open his own mobile repair center. A mobile shop owner in Mumbai easily earns between Rs 20,000 to Rs 80,000 per month. This is the average income while some other lucky people are earning much over the average mentioned above.
Before proceeding further, let me explain you on how you should select the best institute for mobile repairing course. There are many training centers all over Mumbai, Navi Mumbai, Thane, Kalyan and all over India, but the most important thing is the quality of training and syllabus that matters a lot.
A certificate becomes useless if you have not learned all the skills properly. You should be able to repair phones and tablets professionally after completing the course.
The trainees will not become experts as soon as they complete the mobile repairing course. It may take many months or a year to get experience like senior experienced technicians. It also depends on the ability, interest, hard work and sincerity of the students. Keeping al this in mind, still it is very easy to learn mobile repairing and make a career in it.
6 points to keep in mind while selecting the best mobile repairing institute
Practical Training: Does the institute provide practical training? There are many mobile institutes in Mumbai and Navi Mumbai that just teach the syllabus theoretically. If we give the trainers a mobile phone to repair, they will not be able to repair it! So it is important that the instructors should know how to repair practically.
Comprehensive Syllabus: The syllabus of the course should include all topics that are necessary to be a good technician. Many technical institutes have a very basic syllabus that is not sufficient to be an expert technician. Many technical institutes teach only hardware repair. They do not teach software or teach very little in software. So you have to keep this in mind.
Infrastructure: An institute is as good as its infrastructure. They should have a good lab with all the required diagnostic tools, machines and equipments. They should have all the flasher boxes and software to teach software repairs as well.
Personal attention: Every student should get personal attention to learn easily. The batches should be of small size. The optimum size of a batch should be maximum 5-10 students.
Certificate Course: The training institute should provide a certificate so that the students can be certified and can easily apply for a job in service centers or start their own business.
Technical Support: Most students will need technical support in the initial phase of their career as they may have doubts or may get stuck while repairing. Technical support will help here and is an added advantage.
So which are the best mobile repairing course institutes in Mumbai and nearby?
Prizm Institute covers mobile phone repairing in the most professional and systematic way. It is the best institute to learn advanced level mobile repairing. The syllabus at Prizm Institute is both extensive and comprehensive. It covers both mobile hardware as well as software repairs in a proper step by step manner. It explains all details about the motherboard and various chips and components on the PCB. While in software, they teach flashing, formatting and unlocking. They give equal importance to theory as well as practical training. They also offer online cell phone repair training for students who cannot attend their classes. They also give special importance to teaching troubleshooting of faults. They have training facility in Hindi as well as English. The teachers at the institute are experienced and dedicated and give personal attention to all the students..
Mnemonics Institute is located in Thane. This training institute also conducts various other courses in addition to mobile repairing course. It has a very spacious lab which is fully equipped with all the repair tools needed to repair cell phones. Although the quality of training at Mnemonics is very good, the fees charged for various courses here are very high.
3. JMD Institute of Mobile Repairing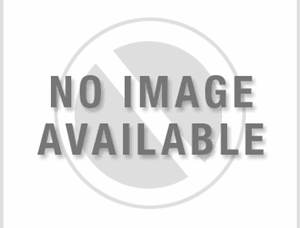 JMD Institute is also a very good institute for students who want to learn smartphone repairing. Along with practical oriented training, they also provide life time backup support like other good institutes. Located at Ulhasnagar, JMD Institute employs experienced teaching staff to provide training in a professional way. The fees charged for the mobile repairing course is also reasonable. They also have flexible batch options.
4. New Mobile Point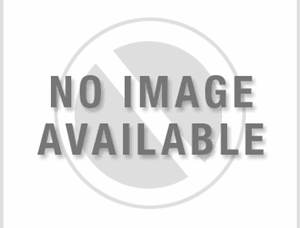 New Mobile Point is more like a repair center. Located in Fort area near CST station in south Mumbai, this training center teaches a small group of students who are trained with personal attention. They provide training which is more hands on and practical oriented.

Reepair institute of advance technologies conducts various courses for repairing of mobile phones, laptops and computers. They have a team of qualified trainers who conduct the training in a very simplified manner. This institute is located in Nahur, Mumbai.
Also Read How to start a mobile phone repair business
Also Read What is the scope in mobile phone repair business
If a person wants to start a mobile repair center after completing the training, he can opt for starting a shop or repair center in commercial places like Bandra, Andheri, Kandivali, Goregaon, Malad, Borivali, Mira Road in the western suburbs. While in central suburbs, a person should prefer places like Dadar, Ghatkopar, Kurla, Mulund, Byculla, Mumbra, Colaba, etc. Chembur, Govandi, Vashi, Nerul and Panvel are also good locations in Harbour line. These places have a very good scope for starting your own mobile repairing shop.
In addition to the above mentioned institutes and training centers, there are many more institutes that are famous for conducting technical courses. The likes of Kohinoor Technical Institute, Abhinav Technical Institute and other old reputed institutes, ITIs and polytechnics are famous for providing mobile phone repair training.
The problem with some of these top institutes is that they do not live up to their reputation they have gained over the years. The teaching faculty is not up to the mark, while the syllabus is quite outdated. They are still teaching colour codes of resisters, making students draw diagrams of tools like multimeters and teaching about outdated GSM and CDMA handset and old Nokia phones! They may be providing good technical education in other electronics and technical certificate and diploma courses, but for mobile servicing course, they cannot be recommended. Alfa Institute of Mobile Technology was a good institute which has closed down permanently.
Government mobile repairing courses under schemes like Pradhan Mantri Kaushal Vikas Yojana (PMKVY), Skill India, National Skill Development Corporation (NSDC) and STAR scheme being free are very basic and not deep enough to become comprehensive technicians. The quality of teaching here depends on the training partners handling the training centers.
The advantages of getting trained in a good technical institute are:
You will learn to repair mobile phones professionally.
Systematic stepwise repair procedures will be taught.
You will learn all the practical procedures and methods in a proper way.
Theory lessons are also included which are equally important
Training will be deep in both hardware and software
Certification
Proper guidance as well as technical help
So which is the best institute for mobile repairing course?
According to us, Prizm Institute is the best mobile repairing institute as its training is very deep and includes more practicals in both hardware and software. It is the best institute to learn mobile repairing practically and professionally.
If you know of other good technical institutes, please let us know in the comments section below.