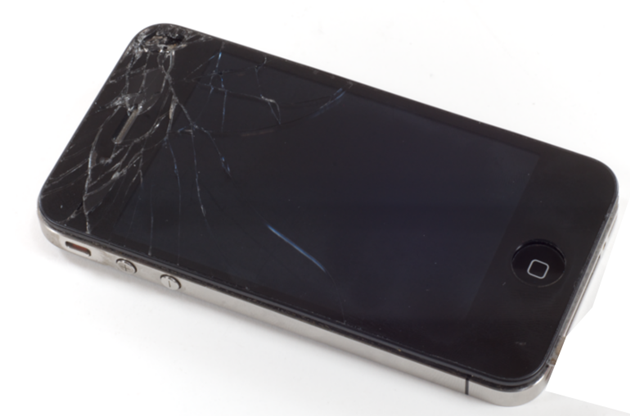 iPhones are expensive gadgets and they don't come in cheap. If accidentally you may have cracked the screen of your smartphone then you may need to replace the screen with a new one. For quality as well as clarity, the manufacturers of smartphones use glass which may crack or splinter in case you drop the phone accidentally. It is best you get the screen replaced at the earliest for trouble-free usage of your smartphone. There are two options for the same.
So What To Do If You Crack Your iPhone Screen?
Option One: Take your phone to your dealer or your local mobile store for replacement of the screen . A professional technician with expertise will change the screen. This may prove a little dear monetarily considering the cost of the screen and the service charges of the mobile repair center. If you are comfortable with the charges and the time span allotted by them  then go ahead with this option.
Option Two: Go to a mobile phone spare parts store and mention the make and model no. of your handset and get the matching display screen> You can also order the LCD or any spare parts online over websites like ipmart.com or www.parts4repair.com. After getting the parts, you can easily replace it all by yourself by looking on dismantling videos of the models through youtube. Or you can follow the instructions in a step by step manner in the service manual provided by the manufacturer of your smartphone. The method will be the same for any Apple iPhone model be it iphone 3G, iphone 3GS, iphone 4, iphone 4S, iphone 5, iphone 5s or iphone 5c. This options is way cheaper and instantaneous.
Our Advice: If you a not at all tech savvy you may furthermore complicate things and also damage your phone thus costing you a bundle so we would advise you to stick to option one.