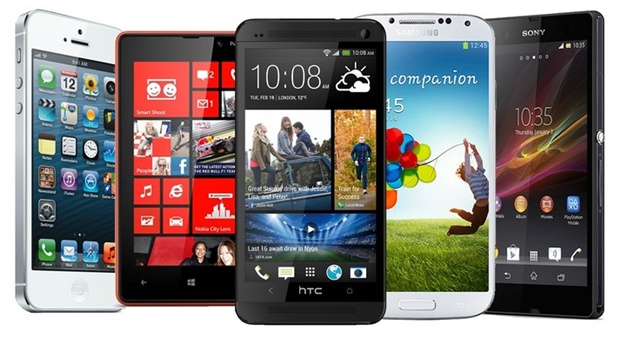 There are many brands and hundreds of models to choose from while buying your new cell phone. Most of the times it becomes very confusing to select the best and most suitable handset according to our likes and dislikes. There are various parameters which you have to look into before going forward.
You will end up being more than satisfied and happy if you follow our simple tips while buying! So keep in mind these basic things before buying a handset.

These are the main points to remember BEFORE buying your new handset:
1. Cost
The most important factor is to fix a budget and the price up to which you can stretch without digging your pockets too deep.
2. Brand
If you are inclined to a particular brand like iphone, Samsung or Sony, your options get shorlisted to a large extent here itself.
3. Technical Specifications
You may want to buy a basic and simple phone just to receive and make calls or select a phone loaded with features.
For a simple phone always look out for good interface, clear display, usability, and whether it is strong enough to last at least a year or two.
If you are buying a smartphone, then first know all the specifications like operating system (iOS, Symbian, Android, Windows, Tizen, etc), screen size, camera(megapixels, optical zoom,etc), etc.
4. Other features
You should also check the basic features first hand like voice reception and transmission, speakerphone, comfort in using keypad/keyboard, games(For freaks), etc.
5.Performance
You also have to look out at the configuration like in computers like the processor speed, RAM, etc.
6. Storage
The phone should have enough internal memory so that you can store as much files and multimedia as needed.
Also the processor or the CPU should be strong enough is to ensure that your device gives good performance and doesn't hang or freeze.
7. Battery
Always make sure the phone has a long talk time and standby time. Go for a phone with a battery having a value of at least greater than 2000 mAH.
Note: The best way to review a phone is to ask a friend or a colleague who is using the same model which you are planning to buy and try it yourself  using the features you use most.
Also, it is preferable to read reviews on various gadget review websites like www.gsmarena.com or www.phonearena.com
Please let us know if you have any more opinions which we have to consider while selecting the best handset.