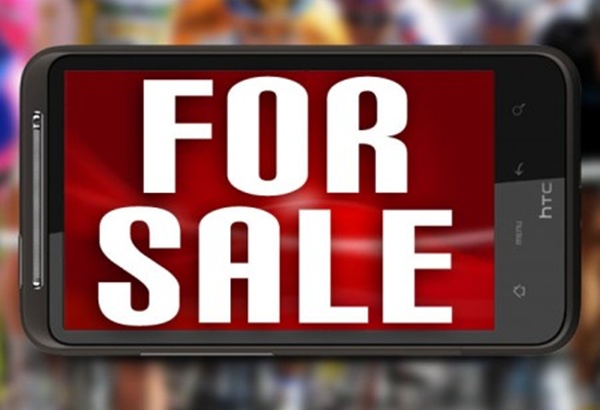 A used cell phone or a smartphone saves you a lot of precious money, but can also be a disaster if you do not know the parameters to check before buying it. Most of the dealers or people selling old handsets do not give a guarantee of even a single day. You have to check it at the shop or the store itself, and if you like it, you can buy. This is the protocol almost everywhere. It will be the same for any brand be it Samsung Galaxy, iPhone, Nokia, Sony, Blackberry or even a Chinese handset. So it is very important and essential to check certain things before buying be it a mobile phone or a tablet. This can also a considered as a guide for people doing business in used or refurbished phones.
You Have To Check These Things Before Buying A Used Or Second-Hand Cell Phone:
1. Authenticity: The first thing you have to know is whether the handset seller is not a thief. It becomes a big problem if the handset is stolen device. It may be blocked later through its IMEI number or you may be tracked down through its IMEI. So check to make sure of it. The best method is you should ask the seller for either its bill or the box which comes with the phone. It is almost unlikely that the thief will also rob the box or the bill which the user never carries it along with him!
2. Warranty: It is a good advantage if the device has some months of warranty left. You can be safe if any fault or problem arises until its warranty gets over. The only things not covered in warranty is physical damage, which you can check yourself easily through physical inspection.
3. Condition: The next thing you have to check is the physical condition of the handset. This will include checking of scratches on the panel, body, glass, etc. Also check whether the LCD is clear with good brightness and not dull. If there is too much wear and tear, then it is up to you to decide to buy it or reject it.
4. Working condition: One of the most important thing is you have to check the working condition of the gadget. This means you have to check each and every function of the handset.
The things you have to check are:
Microphone
Speaker
Loud Speaker
Camera
MMC detecting or not.
Battery discharging fast or ok
Charging
Vibration
Fast processing or freezing.
Whether it's restarting, or switching off automatically.
Getting good network signals or not.
Give a call and check voice quality
Take your time without haste to check all these aspects. Also check other specifications and feature which are in that particular model. If there is any major fault, get it repaired and then buy. Do not buy before getting it repaired as sometimes, the faults are at beyond-repair stage. If the seller insists you to buy it in the same condition then quote a very, very low price so that if at all it does not get fixed, you do not lose much!
5. Accessories: Check what accessories came with the package. Accessories include charger, headphones, USB data cable, etc. If any accessory is missing, you can deduct the buying price accordingly!
6. Demand: It is useless to buy a smartphone or a tablet which is out-dated, not in demand, or of a company whose handsets are not famous in your city or country. If you buy a handset of a brand which is not used in your country, you will face problems getting it fixed, as its spare parts wont be available easily. Of Course, you can buy even an old handset if that is what you prefer or are fascinated or fond of it.
7. Pricing: The price at which you have to make is the least. You have to keep in mind that as new model are coming every month, the prices of all electronics gadgets are decreasing steadily. If you are into business of buying and selling used or refurbished phones, then consider that the handsets you bought will not sell until after 2 months. And in 2 months the rates of the models will also fall. So you have to fix the price accordingly.
Note: If you do not know about a particular model, you can read its specs and reviews over the internet from sites like www.gsmarena.com or www.fonearena.com. Do not buy gadgets from un-trusted sellers or un-trusted websites.