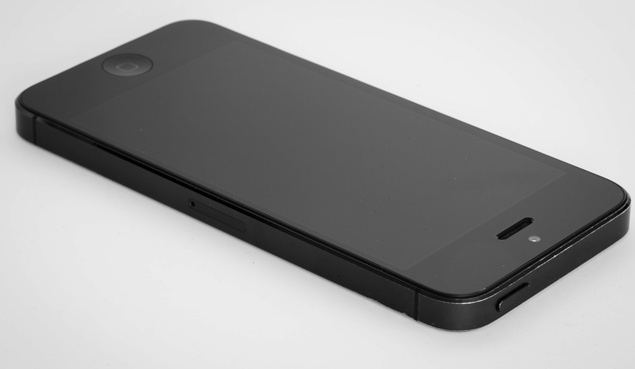 iPhone is one of the most versatile gadget of the technological modern world. But the most useful and advantageous things in this world also come with some disadvantages.
With all the different and easy to use apps in an Apple iPhone, the handset is prone to freeze or in other words it just hangs up. This means the phone remains on but nothing functions even after pressing any button on the phone. It gets stuck sometimes or processes very slow. If it has happened once or twice, its okay, or else you will have to get it fixed.
To overcome this problem, there are two options:
Soft Reset.
Hard Reset.
How To Soft-Reset An iPhone

Restarting or re-booting your iPhone is called soft-reset. If your handset freezes and none of the buttons are active then you have to switch of your handset and then restart or reboot it again to rectify the problem. This is how you have to do it . On the top right hand side you will find the on/off switch. Keep it pressed down for a few seconds and a message flashes on the display screen. It reads "Slide To Power Off ". Slide it and the phone switches off completely. Then just long press the same button and the phone restarts. This is how you soft reset . This procedure is also known as soft reboot. If the problem is fixed, you do not need to proceed to the next step, else you need to hard-reset it.
How to Hard-Reset An iPhone
Restoring your iPhone to the original factory setting is what is known as hard-reset. This procedure is normally conducted by a service center or a professional technician, But following the tips given by us you can easily perform this all by yourself. You can do this on a computer with an internet connection. Connect your phone to the computer with its USB data cable and open iTunes software. An option is given as to 'Restore Device To Factory Setting'. Click this option and you have hard reset your iPhone.
Alternate hard reset method
Press Home Button + Power button simultaneously and keep it pressed. It will restart now. It may take even a minute so do not panic. It will show an apple logo and then proceed. You have performed a hard reset!
The above procedure for hard rest and soft reset is the same for all apple iPhone models including iPhone 3gs, 4, 4s, 5, 5s and 5c.
OUR ADVICE: Hard resetting your phone will erase or delete all the data and information stored in your phone so it is best that you back up all the data. You should know how to backup data on your iPhone before you perform hard reset. And one more thing, perform hard reset on your phone only if the phone freezes frequently. If not then just soft resetting your device will solve your problem.